Advocacy and Education for Mental Health and Illness in Bonner and Boundary Counties
Meet Judge Mitchell and learn about Mental Health Court in Idaho. Born and raised in North Idaho, Judge Mitchell has extensive experience on the bench and with young and adult people who interface with the law. NAMI General Meetings provide education and support to its members and guests. Speakers' presentations address topics of general interest to individuals with mental illness, their loved ones and mental health professionals; this is followed by Support Groups: one for the individuals living with mental illness, and the other for those who love them. (No meeting in December).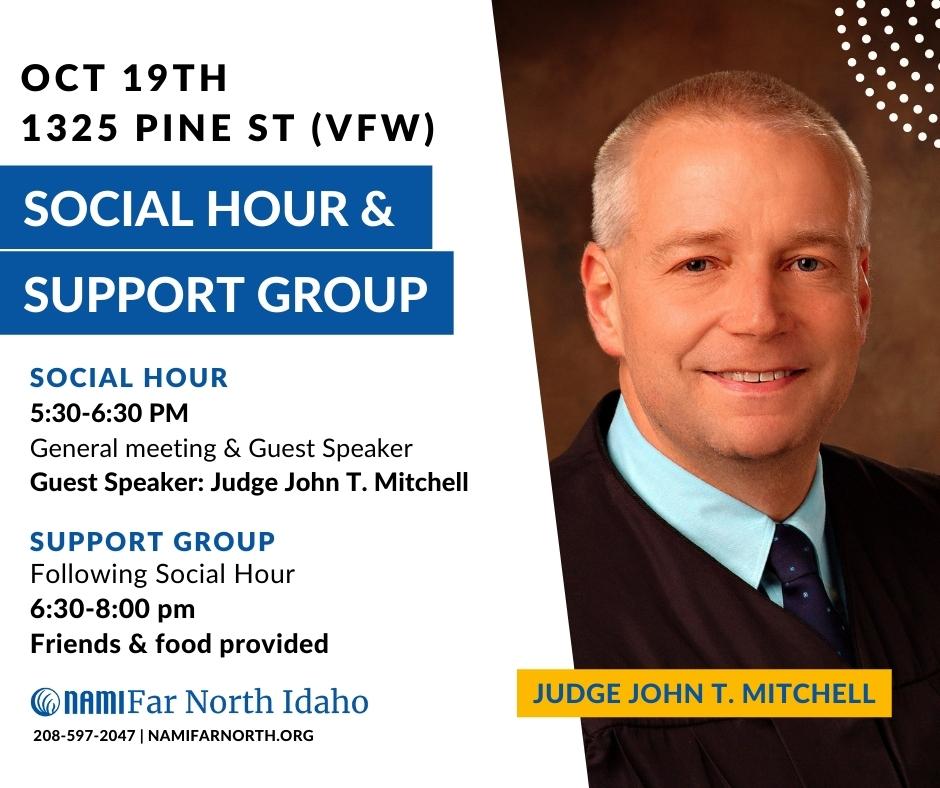 There's a lot of uncertainty in the world right now, but one thing remains clear: people need access to mental health care and support. NAMI is here to ensure that no one is alone on their mental health journey.
Our mission is to educate and advocate for people with mental illness. And we would like your help. Here is our donation button if you would like to give so that we can continue our mission. It will take you to PayPal, and it's safe and secure. And they can process your credit or debit.
Or you can mail your check to:
 NAMI Far North Idaho
 P.O. Box 2415
 Sandpoint, ID 83864
Membership in NAMI Far North entitles you to membership in NAMI and NAMI Idaho. You will receive the NAMI "Advocate" and the NAMI Idaho Quarterly News.
Please provide your information below, then click submit to proceed to pay your annual dues:
$5 for Open Door Membership

$40 for Individual Membership

$60 for Family Membership
By volunteering with NAMI Far North, you can make a meaningful difference in the lives of individuals and families affected by mental illness.  Volunteers are needed in the following roles:
NAMI Walks and Movie Night Events
Support Group Greeter/Host
Peer Family and Connection Support Leaders (stipends and paid training)
Marketing/Social Media
Have questions? Reach out to us!