NAMI, the National Alliance on Mental Illness, is the nation's largest grassroots mental health organization dedicated to building better lives for the millions of Americans affected by mental illness.
MISSION
To Provide Support, Education And Advocacy For People With Mental Illness, Family Members And Friends.
To Provide A Network Of Support For Consumers, Family Members, And Friends In Times Of Crisis And On An On-Going Basis.
To Elevate The Level Of Sensitivity And Knowledge Of Mental Illness Among Health Care Professionals, Law Enforcement Agencies And The Public.
To Promote Better Quality Of Care For Consumers, To Promote The Rights And Interests Of Consumers; And To Advocate Policies At The Local, State, And National Levels To Accomplish These Objectives.
NAMI Far North is organized to serve those impacted by mental illness in Bonner and Boundary Counties of Idaho. Through advocacy, research, support and education, NAMI Far North is dedicated to improving the quality of life for persons living with serious mental illness and for their families and friends.
NAMI National started as a small group of families gathered around a kitchen table in 1979 and has blossomed into the nation's leading voice on mental health. Today, we are an alliance of more than 600 local Affiliates and 48 State Organizations who work in your community to raise awareness and provide support and education that was not previously available to those in need.
NAMI is the nation's largest grassroots mental health advocacy organization.
Your generous donation to NAMI Far North is tax-deductible and will go directly towards supporting local mental health programs, education, and advocacy efforts. With your help, we can offer free support groups and activities to those in need in our community and work towards breaking down the barriers of stigma surrounding mental illness. Thank you for your support!
To donate by check to NAMI Idaho, please mail donation to: NAMI Far North Idaho, P.O. Box 2415, Sandpoint, ID 83864
NAMI Far North was organized to serve those impacted by mental illness in Bonner and Boundary Counties of Idaho – the northernmost counties in the state.  We are dedicated to improving the quality of life for persons living with mental illness and their families and friends.
A Brief History
NAMI Far North was organized in Sandpoint, Idaho in February 2007 by five individuals who believed a local affiliate was needed in this community. Our board members, all of whom are individuals whose lives have been affected by mental illness, are committed to maintaining a viable and active NAMI affiliate. We were asked by NAMI Idaho to serve both Bonner and Boundary counties.
We are an officially chartered NAMI affiliate that was incorporated as an Idaho Non-Profit Corporation on May 29, 2007 and received our charter at the NAMI National Convention in Seattle, June of 2012. Our Bylaws were approved by our members on August 15, 2007. We were granted our formal tax exempt status by the IRS under section 501 (c) (3) of the Internal Revenue Code on December 19, 2007. And we re-affiliated in 2019.
NAMI Far North programs are an important means of providing support and education locally for persons living with mental interests and their families.
Strategic Plan
Read our strategic plan here:
NAMI FN Strategic Plan 2021.docx
Whether you are a current or prospective supporter, a community member, or a person affected by mental health conditions, reading the strategic plan can help you become more informed and engaged in NAMI Far North's efforts to improve mental health awareness.
NAMI
Far North Board of Directors:
Dr. Dawn Mehra, President

Victor Vosen, Secretary

Catherine Perusse PHD, Treasurer

Jan Burt, Consumer Advocate

Kim Kempton

Jessica Rachels

Patrick Rachels

Dr. Nancy Schmidt

Cindy Hall

Loretta Aranda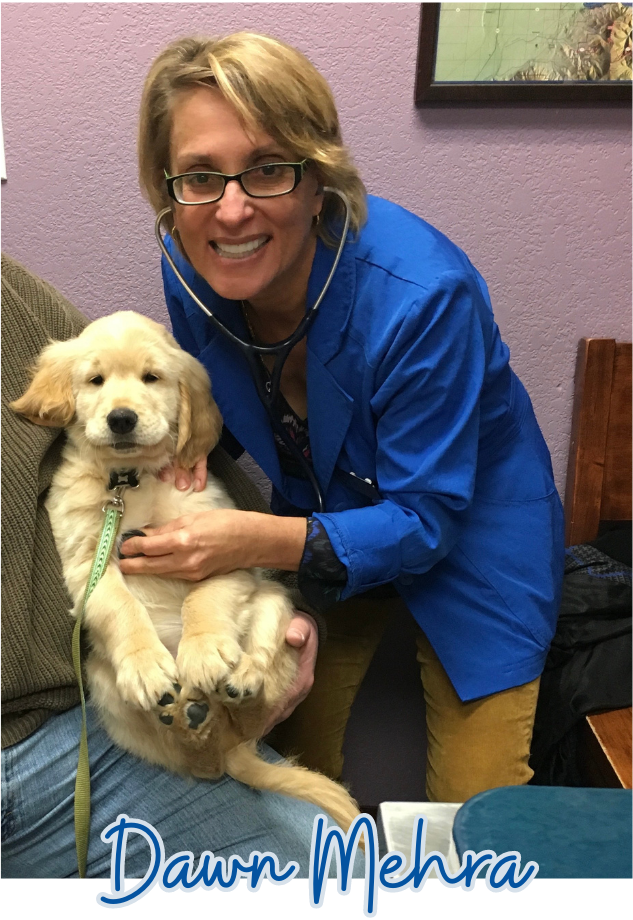 Hi! I am Dawn and I have been your NAMI FarNorth Board Chair since 2019, just before COVID took over the planet. Born in eastern Pennsylvania, I left the nest at 17 and actually grew up in Idaho while attending college in Moscow, graduating with two degrees: Wildlife Biology and Fisheries Management. Never looking back, I quickly fell in love with Idaho after working statewide with Fish and Game on various projects.
When veterinary medical school in Pullman, Washington took me on a different but parallel path, I settled in Sandpoint, Idaho in 1993 and started North Idaho Animal Hospital with my husband Robert. I fell in love again, this time with Sandpoint,  its close knit community of people, dogs, cats, birds, and yes, parrots, chickens, snakes, and injured wildlife! 
My husband and I found NAMI back in 2014 when a close family member began experiencing symptoms of a serious mental illness and was later diagnosed with bipolar and schizoaffective disorder. We had no training in problems of the brain, nor did we know how to navigate the mental health system.
Through the extensive knowledge and support of our local NAMI members we weaved our way through the dark and lonely path of brain disease, hospitalizations, and ultimate recovery for our loved one. I will also add that our community of friends, law enforcement, and health professionals rallied for us every step of the way, thank you all. 
There's a lot of uncertainty in the world right now, but one thing remains clear: people need access to mental health care and support. NAMI is here to ensure that no one is alone on their mental health journey.
Our mission is to educate and advocate for people with mental illness. And we would like your help. Here is our donation button if you would like to give so that we can continue our mission. It will take you to PayPal, and it's safe and secure. And they can process your credit or debit.
Or you can mail your check to:
 NAMI Far North Idaho
 P.O. Box 2415
 Sandpoint, ID 83864
Membership in NAMI Far North entitles you to membership in NAMI and NAMI Idaho. You will receive the NAMI "Advocate" and the NAMI Idaho Quarterly News.
Please provide your information below, then click submit to proceed to pay your annual dues:
$5 for Open Door Membership

$40 for Individual Membership

$60 for Family Membership
By volunteering with NAMI Far North, you can make a meaningful difference in the lives of individuals and families affected by mental illness. 
Have questions? Reach out to us!